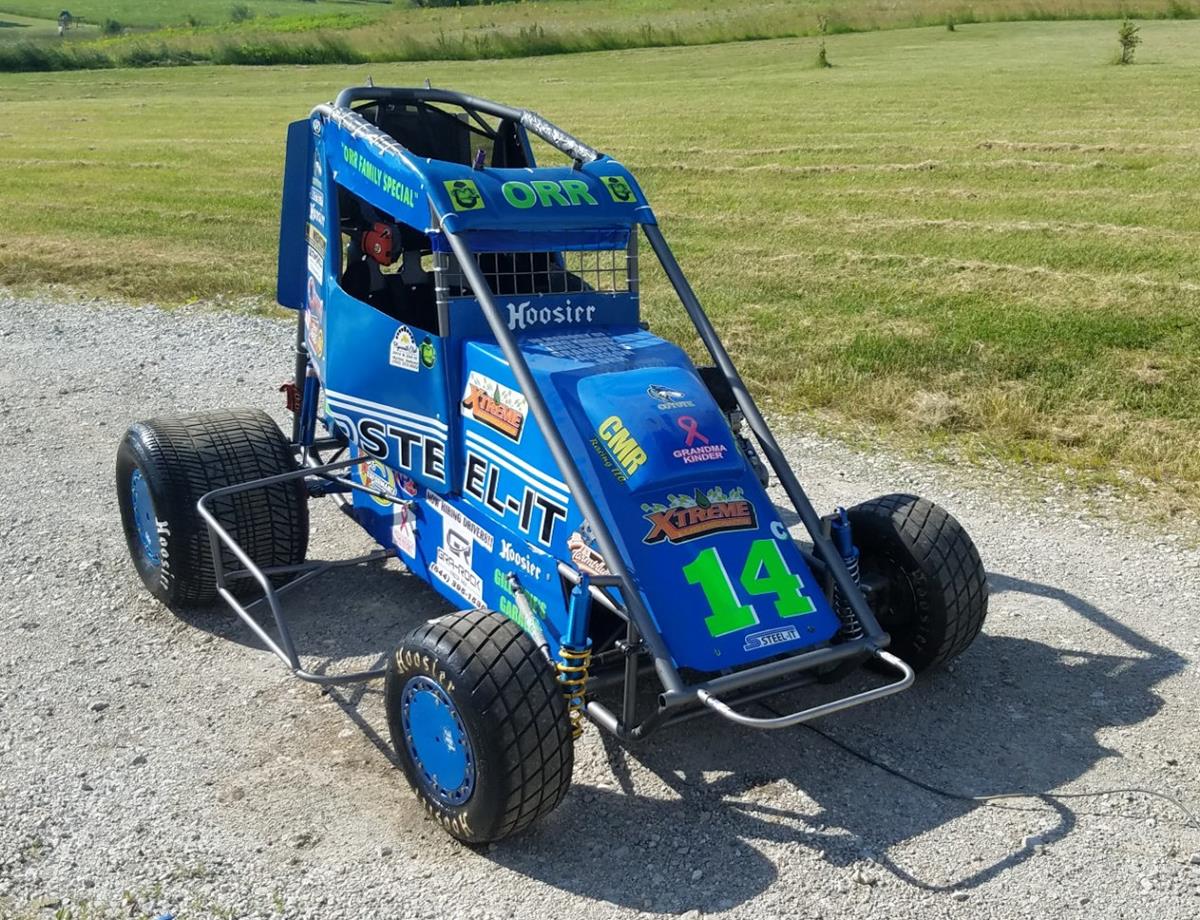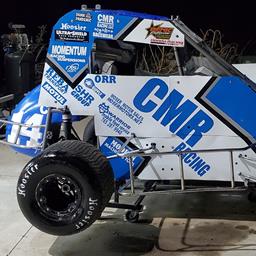 ---
CMR Racing set for 2 nights at Circus City Speedway
For Immediate Release
Upland, IN
7/2/19
CMR Racing is scheduled to compete this Wednesday and Saturday at Circus City Speedway in Peru, Indiana. Wednesday nights race is the Firecracker 40's with a spectacular fireworks show to start right after the racing ends for the night. Then right back to the track on Saturday evening for the Stock Showdown. The team is looking for better luck this weekend after last weeks part failure that caused a DNF for the team on their first time back on the track this season.
"We knew there was a possibility of something creeping up and putting a wrinkle in our evening. We chased it down on night and thought we had a ground issue on the electrical system. We come to find out that the cam pulse sensor in the head of the engine failed. This killed the spark going to the spark plugs and thus ending our night as we were not able to get repairs done in time." stated Chad Orr as the team loaded the car up for tomorrow nights race.
"We got everything replaced that went bad when the pulse sensor failed. I then took the car out on our test track and ran some laps to make sure everything ran well and just checking everything over one more time before we load up.!" Chad Orr stated in the CMR Racing shop on Tuesday evening.
Racing starts at 8 pm tomorrow evening as the track has pushed start times back one hour due to the extreme heat wave we are currently experiencing here in Indiana. Gates now open at 5 pm with racing to start at 8 pm. Admission is only $10 for adults and children 12 years or younger get in free. Pit passes are $25.00 for adults and $10.00 for minors 6-12 (non-drivers).
The team would like to thank the following for their continued support in 2019.
Gillespie's Garage, Momentum Racing Suspensions, Ultra-Shield Racing Products,
Steel-It, Pit Bull Lifts, Cajed Race-wear, PC Brick Oven pizza,
Rod End Supply, XS Power, Skips Performance Corner, Xtreme Lubricants
If you would like to come on board with our great team. Then please feel free to contact CMR racing at: amy@cmrracing.com
---End of Release---
Back to News