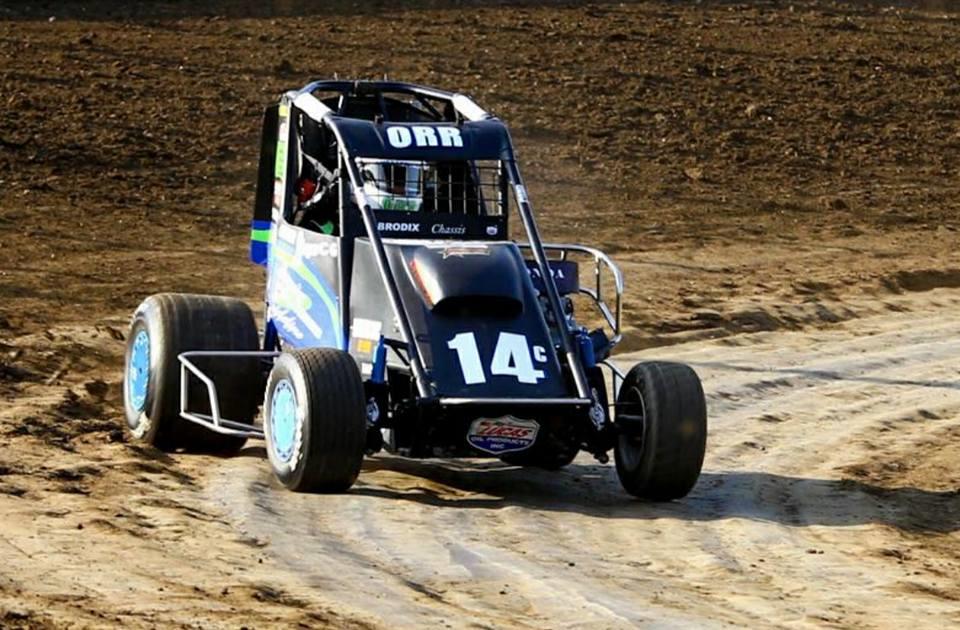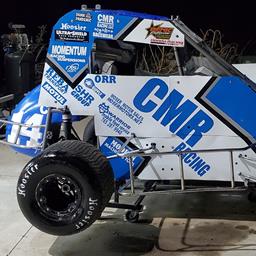 ---
CMR Racing will be resuming their racing season on June 9th!
For Immediate Release
Upland, IN
5/31/18
CMR Racing will be resuming their racing season on June 9th at Circus City Speedway in Peru, IN. The team is taking time off for the families have a vacation and anniversary celebrations. The team would like to invite everyone out to the Wings ETC. located at 888 W Main St, Peru, IN 46970 on the 16th of June as CMR will be doing another autograph and meet and greet session with their fans and customers. We will be handing out $2.00 off coupons and signing autograph cards and our driver Chad Orr will be happy to talk racing with everyone who stops by.
"We really have had some harsh luck the last few weeks with rear end and chain problems. Everything has been replaced on the car and corrected. Luckily one of our good friends and part time crew member when he is not racing, Brian Myers, found our issue at Logansport a few weeks ago. We ordered new parts and got them on the 14c hot rod for when we return. However, we have to spend some time with our families on vacation and my wife and I's anniversary celebration. We know how that goes if you are married. Keep the home front happy so everyone is happy! We can't wait to see everyone again on the 9th. " Chad Orr stated after the recent team meeting.
"I also want to tell everyone that was involved with our Indy Lights opportunity that I appreciate all that they did for us. We had the program lined out and ready to roll and one of the partners had to shut down the program due to a company restructure. It was a big blow obviously, however, I am not upset about it as we were able to meet some really great people and lay a big ground floor for next year. We have never stopped working on the program and I have to really give a big thank you to Bruce Robinson. This guy has been in our corner and busting his rear end to help us out. We just have to get some better glue for next year to keep it all together." Chad chuckled as he was leaving the teams office.
The team would like to also announce that if inclement weather postpones the event on the 16th that the team will reschedule it for April 23rd from noon to 3 pm at the Peru location. If you have any questions or have special accommodations that are needed during your visit please feel free to contact CMR racing at: amy@cmrracing.com
The teams next event will be at the Circus City Speedway in Peru, Indiana on June 9th. If you like to keep up with the teams schedule and where they will be heading next please click on the following link: http://www.cmrracing.com/schedule
If you are interested in partnering with CMR Racing please email us at: amy@cmrracing.com or call us at 765-330-4017
The team would also like to thank their continued support of
their other partners:
Jackson Oil & Solvents Gillespie's Garage
Momentum Racing Suspensions Ultra-Shield Racing Products
Cajed Racewear JAZ Products
Rod End Supply XS Power
Sport Clips Potbelly Sandwich Shops
Skips Performance Corner Lucas Oil
Wicked Audio Slick Products
MindFX Science Fuel Clothing
Engine Ice Wings ETC.
---End of Release---
Article Media
Back to News