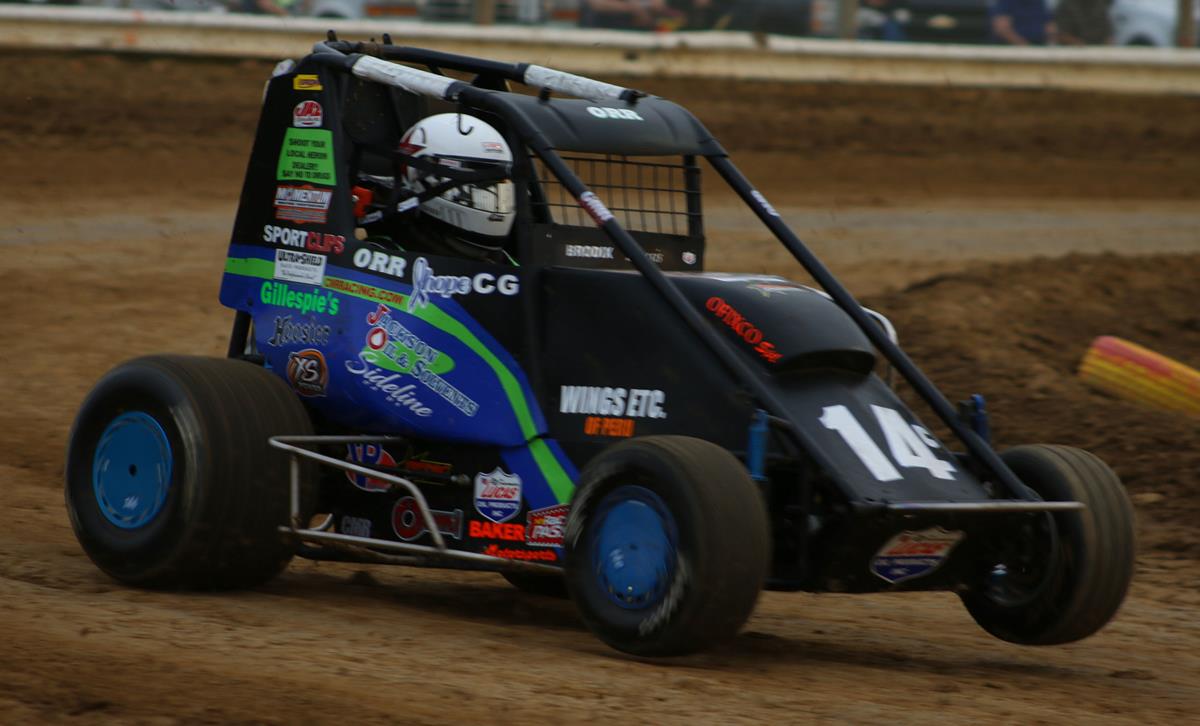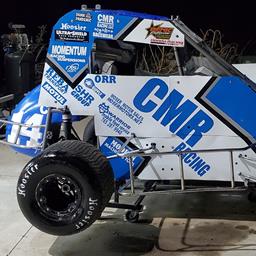 ---
CMR Racing to tackle Warsaw Motorsports Complex this Friday night!
For Immediate Release
Upland, IN
5/10/18
CMR Racing will be traveling to the Warsaw Fairgrounds in Warsaw, Indiana tomorrow evening to run in their Fast Friday racing program. This will be the first visit to the facility for the team and they are looking forward to racing in their non-wing portion of the program.
"We are excited to be going to Warsaw tomorrow night. I know there have been some concerns with what has been going on in the legal situation and I am excited they are going to be able to put on the race tomorrow night. I hope the residents and fans of racing from around the Warsaw area understand what this can do for their fairgrounds and surrounding communities. I hope they come out in high numbers and watch tomorrow night. It is cheap family action packed entertainment. The people who are trying to squelch it and keep them from racing just do not understand what affect it can have. The prime example would be to look at Gas City Speedway. It set relatively idle the last few seasons. They built up restaurants and hotels right down the road and now that they have re-opened and done one hell of a job bringing that place back. Those local businesses and local community is enjoying the rewards from it. Trust me when I tell you the people of Warsaw don't know the gem they could have and will be sad if it is permanently lost. This is Indiana, we play basketball, grow some corn, and race. That is built into our Hoosier DNA! " Chad Orr stated after making the announcement to race tomorrow.
The team would would like to invite everyone out to watch with practice starting at 6:30 and racing at 7:30. If you like more details you can simply follow the WMS Facebook page for information at: https://www.facebook.com/WarsawMotorsports
The team also plans to run at Circus City Speedway in Peru, Indiana on Saturday night. We are hoping that the weather holds off for some great racing this weekend. If you like to keep up with the teams schedule and where they will be heading next please click on the following link: http://www.cmrracing.com/schedule
The team would like to thank their continued support of their other partners:
Jackson Oil & Solvents Gillespie's Garage
Momentum Racing Suspensions Ultra-Shield Racing Products
Cajed Racewear JAZ Products
Rod End Supply XS Power
Sport Clips Potbelly Sandwich Shops
Skips Performance Corner Lucas Oil
Wicked Audio Slick Products
MindFX Science Fuel Clothing
Engine Ice Wings ETC.
photo credit "Picture This at Circus City Speedway"
Back to News