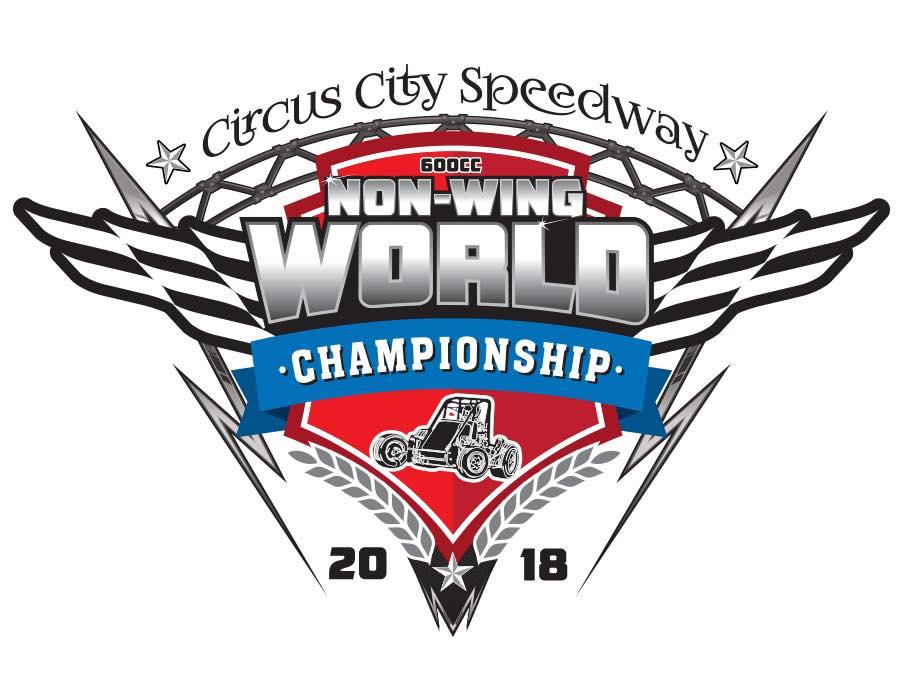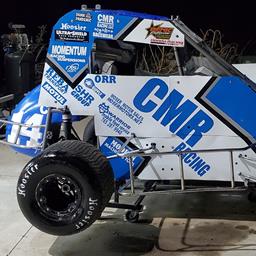 ---
CMR Racing is excited to be part of the 600cc Non-Wing World Championship at Circus City Speedway
CMR Racing and driver Chad Orr are excited to be part of the inaugural 600cc Non-Wing World Championship. The follow is an article published by Brian Walker interviewing track promoter Curt Bullock. We are looking forward to seeing everyone there on the Memorial Day 4 day weekend.
Peru, IN | December 8, 2017 – After announcing the creation of their new groundbreaking event, the 600cc Non-Wing World Championship, Circus City Speedway officials in Peru, Indiana have released the remaining details for the first $10,000/Win non-wing micro sprint event in over a decade. A four-day extravaganza featuring a whopping $40,000 purse, the NWWC will run from May 23rd-26th, 2018 with a practice night, two preliminary shows, and the highest paying championship main event of the year for non-wing racers.
"We're super excited about the NWWC and all of the positive feedback we have received so far," said Curt Bullick, CCS Promoter. "With Indiana being a staple for non-wing sprint car and midget racing, we thought 'what better place to host a high profile non-wing 600 micro event than right here in Peru?' Obviously, Memorial Day Weekend has a historic racing tradition in Indiana with the running of the Indianapolis 500. Our goal is to establish more of a grassroots type event, that can honor and build on that great tradition."
Utilizing a unique three-day format, some racers will have the opportunity to compete every night, while the best of the best will be locking-in from their preliminary finishes. On Thursday and Friday, heat races will be lined up according the pill draw with a maximum of ten cars going ten laps. Passing points will be used to lineup six qualifiers, with a max of 20 cars racing for 15 laps. The qualifiers will be lined up straight off of passing points with high point man on the pole of the opening qualifier. The top three finishers in each qualifier will move the preliminary features with finishers 4-5-6 heading to a last chance qualifier (LCQ), where the top two finishes will make up the final row of the feature. The 40-lap preliminary feature will be lined up straight off of qualifier finish, thus putting the winner of the first qualifier on the pole. The top three finishers from each preliminary feature will lock-in to Saturday's finale, while everyone else will return to racing the next day.
After Thursday's and Friday's six lock-in drivers secure their feature spots, the two drivers with the highest combined point total from the preliminary nights will be slotted for positions 7-8 in the main event. On Saturday night, heat races will again be lined up through pill draw with passing points placing drivers in qualifiers. Saturday's format, however, will feature A-B-C-D qualifiers, with two of each. 1-24 in passing points will be slotted in the A qualifiers, 25-48 head to the B qualifiers, 49-72 are in the C qualifiers, and all other competitors will race in the D qualifiers. D-C-B qualifiers will run for 15 laps with the top four finishers transferring from every race. Both of the A qualifiers will, essentially B-Mains, will run for 20 laps with the top six finishers transferring to the feature.
The $10,000/Win, $500/Start main event will then be lined up as follows: 1-3-5 are Thursday lock-ins, 2-4-6 are Friday lock-ins, 7-8 are highest in combined points, 9-11-13-15-17-19 are transfers from the first A qualifier, and 10-12-14-16-18-20 are transfers from the second A qualifier. With the 20-car field locked and loaded, fans will witness a 50-lap finale to determine the winner of the inaugural 600cc Non-Wing World Championship!
With a staggering $40,000 purse, drivers will be competing for outstanding prize money from Thursday's preliminary feature through Saturday's main event. Both preliminary features will pay $1,000 to the winner with all starters receiving at least $100. On Saturday night, the NWWC champion will receive a nation-best payout of $10,000 for his victory. Every driver inside of the top ten will head home with at least $1,000, as the balance of the top ten breaks down as follows: 2nd ($4,000), 3rd ($2,000), 4th ($1,750), 5th ($1,500), 6th ($1,400), 7th ($1,300), 8th ($1,200), 9th ($1,100), and 10th ($1,000). Creating for a total main event purse of $32,500, those outside of the top ten will continue to slither down with the last-place finisher still earning a strong $500.
"The facility is undergoing some major improvements," noted Bullick. "We've got a new front stretch wall and fencing already in place. Pit road has been improved. New grandstands are under construction and the backstretch guardrail and fence is also being replaced. We just can't thank everyone enough who has stepped up to help out with the event and CCS as a whole. With the racers, fans, sponsors, fair board, and community behind us, the potential is endless."
In an almost fitting manner, the newly established event will come to a conclusion May 26th, 2018, nearly 11 years to the day of the last $10,000/Win event for non-wing micros. While events such as the High Banks Hustle, Clay Cup Nationals, and Outlaw Nationals send racers home with five-figure checks, the highest-paying non-wing race of the decade has been split at $5,000 between SIR's Terry Sprague Memorial and US-24's #BigDance. In fact, the last event of this magnitude occurred in May of 2007 when the Race4Life series paid $10,000/Win at Jefferson County Speedway in Fairbury, Nebraska. Taking home the huge win was a then 14-year old sensation and eventual National Midget champion, Andrew Felker. Following Felker was a top five loaded with Oklahoma micro sprint stars that featured Chris Andrews (2nd), Riley Adair (3rd), Zach Alley (4th) and Kevin Bayer (5th).
Pre-Entry is currently set at $200, which includes the driver pit pass for all four nights at the NWWC. Following pre-entry, the cost will rise to $250, but will still include a pit pass for every night. Pit passes for practice night are set to be $10, with preliminary nights at $30, and Saturday's finale costing $40 for pit access.
Walkapedia will have more news regarding the NWWC as the event draws near and pre-entries are revealed. We plan to be on the scene at Circus City Speedway in May to provide live coverage of this groundbreaking $10,000/Win spectacular!
600cc Non-Wing World Championship Purse:
Saturday: 1st ($10,000) – 2nd ($4,000) – 3rd ($2,000) – 4th ($1,750) – 5th ($1,500) – 6th ($1,400) – 7th ($1,300) – 8th ($1,200) – 9th ($1,100) – 10th ($1,000) – 11th ($950) – 12th ($900) – 13th ($850) – 14th ($800) – 15th ($750) – 16th ($700) – 17th ($650) – 18th ($600) – 19th ($550) – 20th ($500).
Thursday & Friday: 1st ($1,000) – 2nd ($400) – 3rd ($300) – 4th ($225) – 5th ($175) – 6th ($150) – 7th ($140) – 8th ($130) – 9th ($120) – 10th ($110) – 11th-20th ($100).
---
Article Credit: Amy Orr
Submitted By: Chad Orr
Back to News