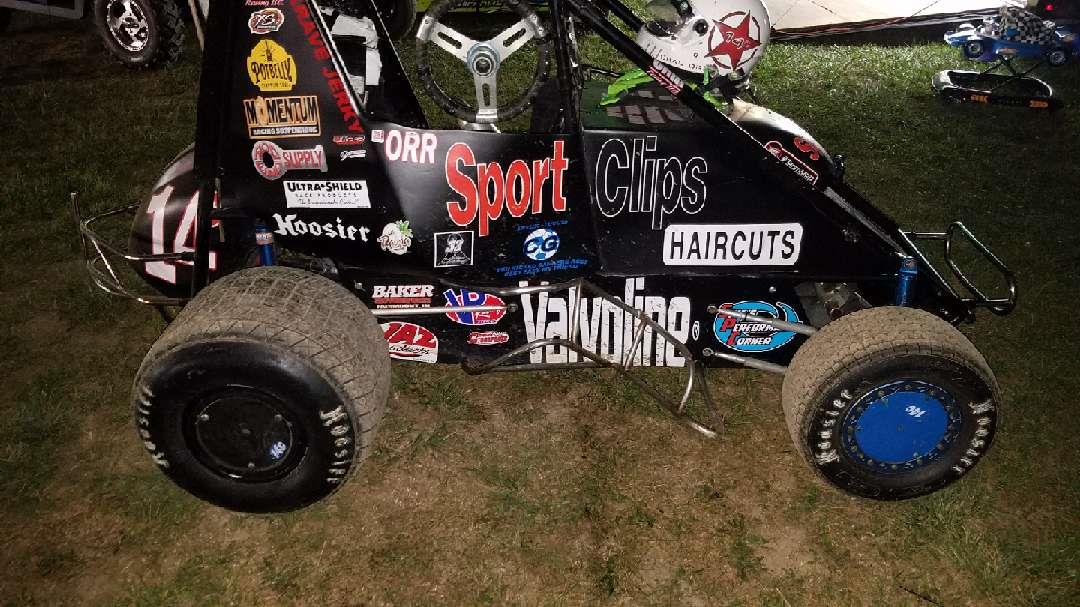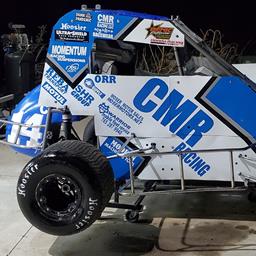 ---
CMR Racing comes home 8th at Circus City Speedway
CMR Racing and driver Chad Orr went to Circus City Speedway on Saturday night. The night started off slow as the track was still greasy and one lane. "We had a bad pill draw due to my bad luck and that started us last in our heat race and the track was still slimy and one grove in our heat race. Everyone was going the same speed and after the initial yellow at the beginning we just rode it out and got ready for the feature!" stated Chad Orr after his heat race.
The team decided to make some changes before the feature and they hit the setup perfectly. "We started dead last (15th) and just started to pick them off as we could. They were beating and banging and it allowed us to capitalize on their mistakes and get by them. I then made a driver error as a car lost it in front of us and I just pitched it sideways to get into turn 3. I then clobbered the right side of our car and smashed the nerf bar all the way to the frame. Luckily that is all it messed up and we were able to continue. I then moved up on the track as everyone else was riding the bottom and we were able to get a few spots back and come home 8th. I feel bad for the team as we had a top 5 car for sure. Just a driver error. We will get them next week." Chad Orr spoke after climbing out of his hot rod.
The team will head back to Circus City Speedway this coming Saturday the 23rd and due battle again. The team would like to thank the crew at the track once again for everything they have done to make it a great place to race and the continued improvements they are making every week to the facility.
The team would like to thank Sport Clips, Valvoline, Potbelly Sandwich Shops, JAZ Racing Products, Rod End Supply, Ultra-Shield Racing Products, Momentum Racing Suspensions, LaPalma Mexican Restaurant, Mel's Keg, XS Power, Krave Jerky, Skips Performance Corner, #TeamMRP, Gillespie's Trucking and Garage, and Baker Motorsports for their support this year. See everyone next weekend!
---
Article Credit: Amy Orr
Submitted By: Chad Orr
Article Media
Back to News