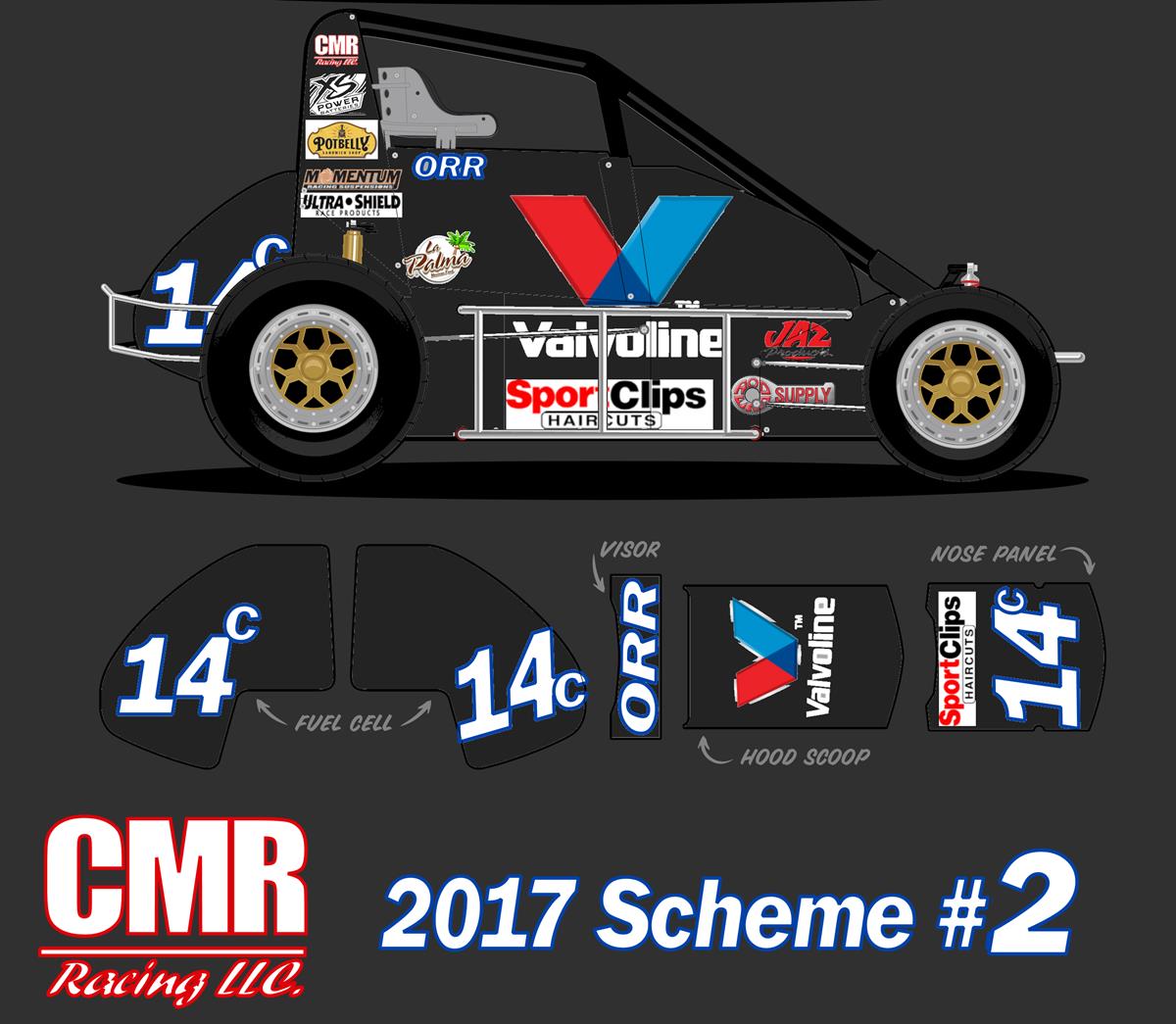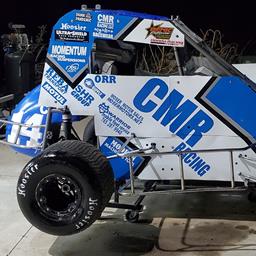 ---
The 2017 CMR scheme has been decided!!
CMR Racing fans have decided on the paint scheme for 2017!
(Upland, IN)
Today it was announced that CMR's fans have decided on this years paint scheme. "We are going with the flat black, not everyone who voiced their opinion did it via our Facebook page. We got a ton of emails though so it added up quick. It was nearly a 5 to 1 vote! The car will be flat black but we have our graphic designer working on a few different graphic lay-outs. We are excited to show off the new car in the near future!" stated CMR driver Chad Orr.
The team is currently putting the new car together and plan to have it done by the middle of next month. With a newer chassis and engine package the team is excited for the upcoming season. "We went to Illinois last week and picked up the new equipment. We can't thank Larry, Luke, and Grandpa Eastin enough. They have really helped out our program and they are a great group of guys and offer us advice and setup knowledge for the new car. We can't thank them enough and we look forward to helping out each other's programs in the future with sharing of our marketing and engineering programs." said Chad Orr during the press conference announcing the scheme decision.
Stay tuned for more updates and photos of the new car as it is revealed in the near future.
---
Back to News