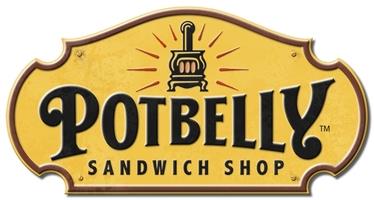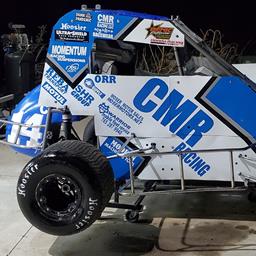 ---
Potbelly Sandwich Shops and CMR Racing LLC announce a 2017 marketing program!
CMR Racing LLC.
For Immediate Release
(December 31, 2016 Upland, IN) Today it was announced that Potbelly Sandwich Shops and CMR Racing LLC. have entered into a marketing partnership for the 2017 season. This partnership was announced today at CMR Racing headquarters.
"We are happy to become part of the CMR Racing team. Chad and the team have shown great growth and stability and we wanted to be part of that as we continue to grow ourselves. With our new locations opening in Fort Wayne and possible other North Central Indiana locations it seems just to be a perfect match for us to partner up with CMR Racing and Chad Orr. We are excited to see what the 2017 season brings for this partnership and we wish the team and Chad all the success and we will make sure they have everything they need from us to be successful!." stated Potbelly Sandwich Shops Bryant Keil during the press conference.
"We are really excited to have Potbelly Sandwich Shop on board with us this year. We are excited for their new location in Fort Wayne to open in April located at 501 East Coliseum Boulevard. With their unique flavors and spices it makes them a totally different sandwich shop compared to others that are out there. I have eaten at their Carmel location and had the "A Wreck" sandwich and it is awesome! We suggest everyone stop and order your favorite sandwich. We can not thank them enough for everything they are starting to do for our team and we can't wait to show them what we can do in 2017 with our new hot rod here at CMR!" Chad Orr said during the press conference.
Stop by and see the CMR Racing website or the Potbelly Sandwich website and find the Potbelly location near you! Let them know that CMR sent you.
Potbelly Sandwich Shops: http://www.potbelly.com
CMR Racing LLC: http://www.cmrracing.com
CMR Racing would like to thank their 2017 marketing partners:
Sport Clips of Kokomo
XS Power Batteries
Rod End Supply
Ultrashield Racing Products
Momentum racing Suspensions
Mel's Keg
LaPalma Mexican Restaurant
JAZ Racing Products
Baker Motorsports
Gillespie's Trucking
Redline Pro Design
Potbelly Sandwich Shops
Team Contact:
Amy Orr
Marketing Director
CMR Racing LLC.
4377 S. 1000 E.
Upland , IN 46989
(765) 330-4017-phone
amy@cmrracing.com
www.cmrracing.com
https://www.facebook.com/CMRRacingllc
Back to News