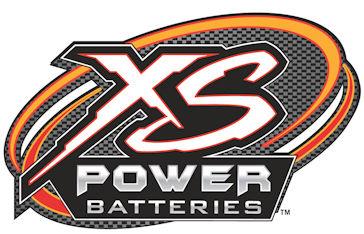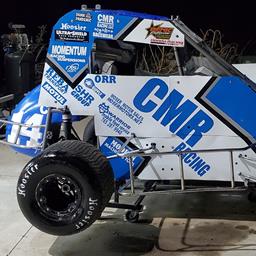 ---
Partnership with XS Power Batteries
Today it was announced that XS Power Batteries of Knoxville, TN and CMR
Racing LLC. have entered into a marketing partnership for the 2017 season. Brady Basner, of XS Power Batteries are happy to announce the new partnership along with CMR's driver Chad Orr. This partnership was announced today at CMR Racing headquarters. The partnership will supply the CMR Racing team with all the power they need during the 2017 season and beyond.
"We are happy to become part of the CMR Racing team. Chad and the team have shown toughness and durability over the past 2 seasons in the 14c mini sprint and we want to make sure he has all the power and pieces he needs to be successful in 2017 and beyond.
We are excited to see what the 2017 season brings for this partnership and we wish the team and Chad all the success and we will make sure they have everything they need from us to be successful!." stated XS Power Batteries Brady Basner during the press conference.
"We are really excited to have XS on board. We can not thank them enough for everything they are starting to do for our team and we can't wait to show them what we can do in 2017 with our new hot rod and with XS power behind it!" Chad Orr said during the press conference.
Stop by and see the CMR Racing website or the XS Power website and find all your battery needs. Let them know that CMR sent you.
XS Power Batteries: http://4xspower.com
CMR Racing LLC: http://www.cmrracing.com
CMR Racing would like to thank their 2016 marketing partners:
Sport Clips of Kokomo
Rod End Supply
Ultrashield Racing Products
Momentum racing Suspensions
Jakes Dad's Carbs
Mel's Keg
LaPalma Mexican Restaurant
JAZ Racing Products
Baker Motorsports
Gillespie's Trucking
Redline Pro Design
XS Power Batteries
Back to News